Lexham Classics
The Best of Christian Heritage
Lexham Classics is a new series from Lexham Press that collects out-of-print classic theological works from throughout Christian history. These titles are beautifully typeset using high-quality digital transcripts, ensuring an accurate representation of the writing for the modern reader.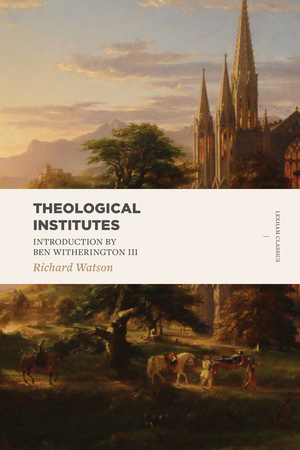 Theological Institutes
2 volumes
Theological Institutes was a critical landmark in the development of Methodist doctrine. Originally published in 1831 in four volumes, Watson's work was the first attempt to systematize John Wesley's theology. Influencing and guiding the later systematic theological work for Methodist theology, Watson's Institutes was the main Methodist textbook for systematic theological studies and remained a primary text for over 50 years after his death.
Learn more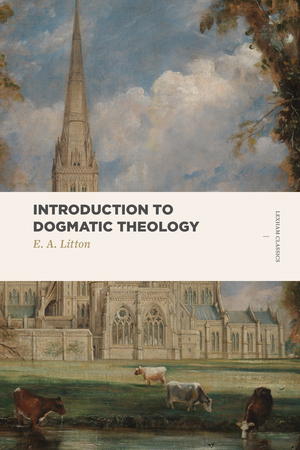 Introduction to Dogmatic Theology
Introduction to Dogmatic Theology presents a rare examination of dogmatic theology from an Anglican perspective. Originally published in 1882, Litton's work holds to the essentials of evangelical faith, while drawing heavily from St. Augustine and the Reformers. Primarily a dogmatic theology, Litton's work also serves indirectly as a commentary on the 39 Articles, yet is free from the limitations a true commentary would present. It deals with subjects such as faith, Christian theism, the state of man, angels, and the person and work of Christ. Readers will find this book a comprehensive and balanced treatment of Anglican dogmatic theology.
Learn more
Unbelief and Revolution
Groen van Prinsterer's Unbelief and Revolution is a foundational work addressing the inherent tension between religion and modernity. As a historian and politician, Groen was intimately familiar with the growing divide between secular culture and the church in his time. Rather than embrace this division, these lectures, originally published in 1847, argue for a renewed interaction between the two spheres. Groen's work served as an inspiration for many contemporary theologians, and as a mentor to Abraham Kuyper, he had a profound impact on Kuyper's famous public theology.
Learn more