Studies in Scripture & Biblical Theology
Studies in Scripture and Biblical Theology is a peer-reviewed series of contemporary monographs exploring key topics and issues in biblical studies and biblical theology from an evangelical perspective.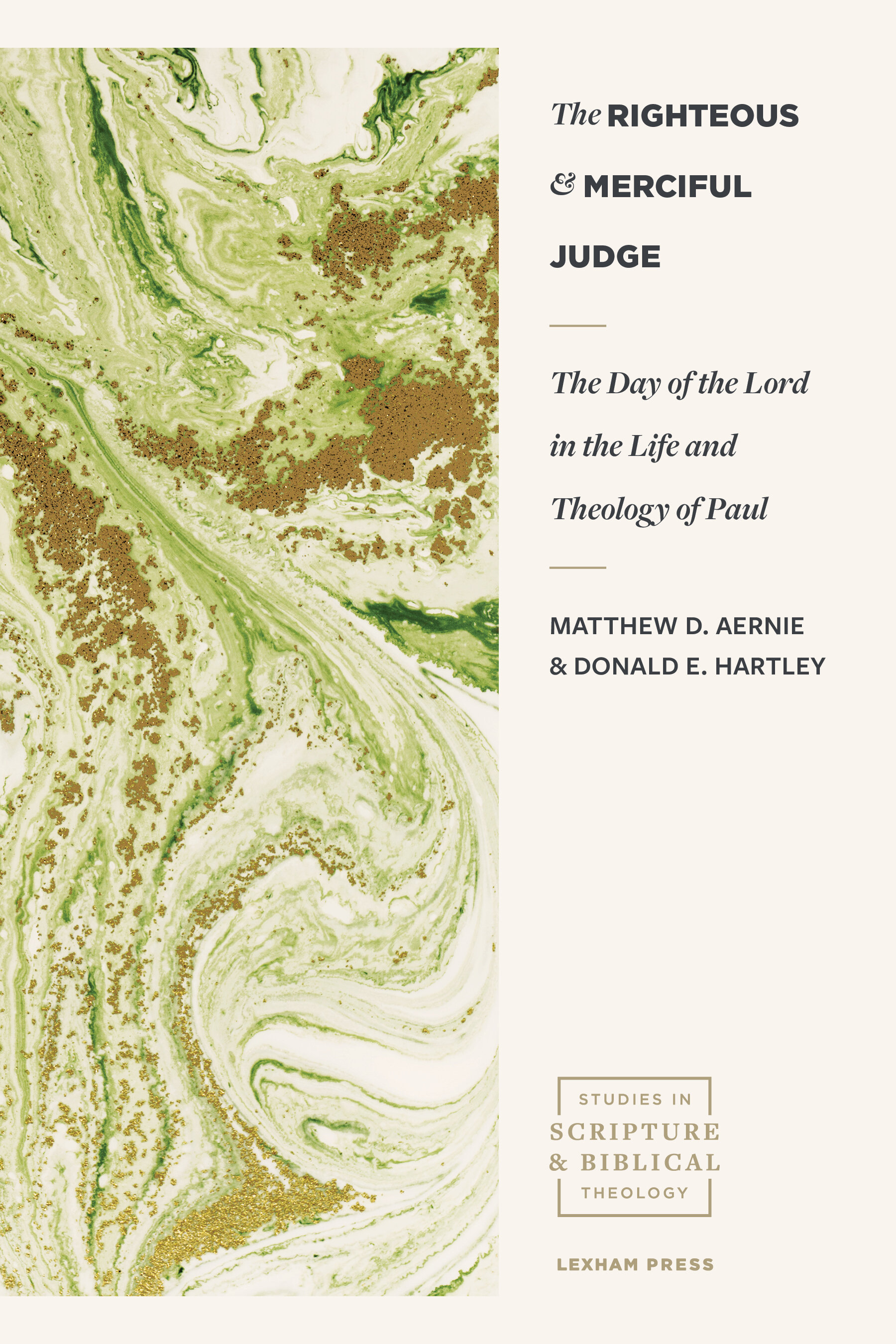 The Righteous and Merciful Judge
The Day of the Lord in the Life and Theology of Paul
In The Righteous and Merciful Judge, authors Matthew Aernie and Donald Hartley issue a corrective to scholarship that misconstrues the day of the Lord as only a distant event. Through engagement with scholarship and careful exegesis of relevant texts, they argue that the concept of the day of the Lord was so significant for Paul that every aspect of his theology was in some way affected by it. Aernie and Hartley show us that Paul's understanding of the day of the Lord relates to all of Paul's theology precisely because it was shaped by his encounter with Jesus, the Lord himself.
Learn more
Praise for Books in the Series
"Aernie and Hartley have filled in a lacuna in Pauline scholarship with this work on the Day of the Lord. An important contribution which should be taken into account by those engaging in Pauline theology."
"Aernie and Hartley have tackled a complicated and very important topic. Their study of Paul's theology through the lens of the Day of the Lord is fresh, exciting, and insightful."