Esther: Evangelical Exegetical Commentary (EEC)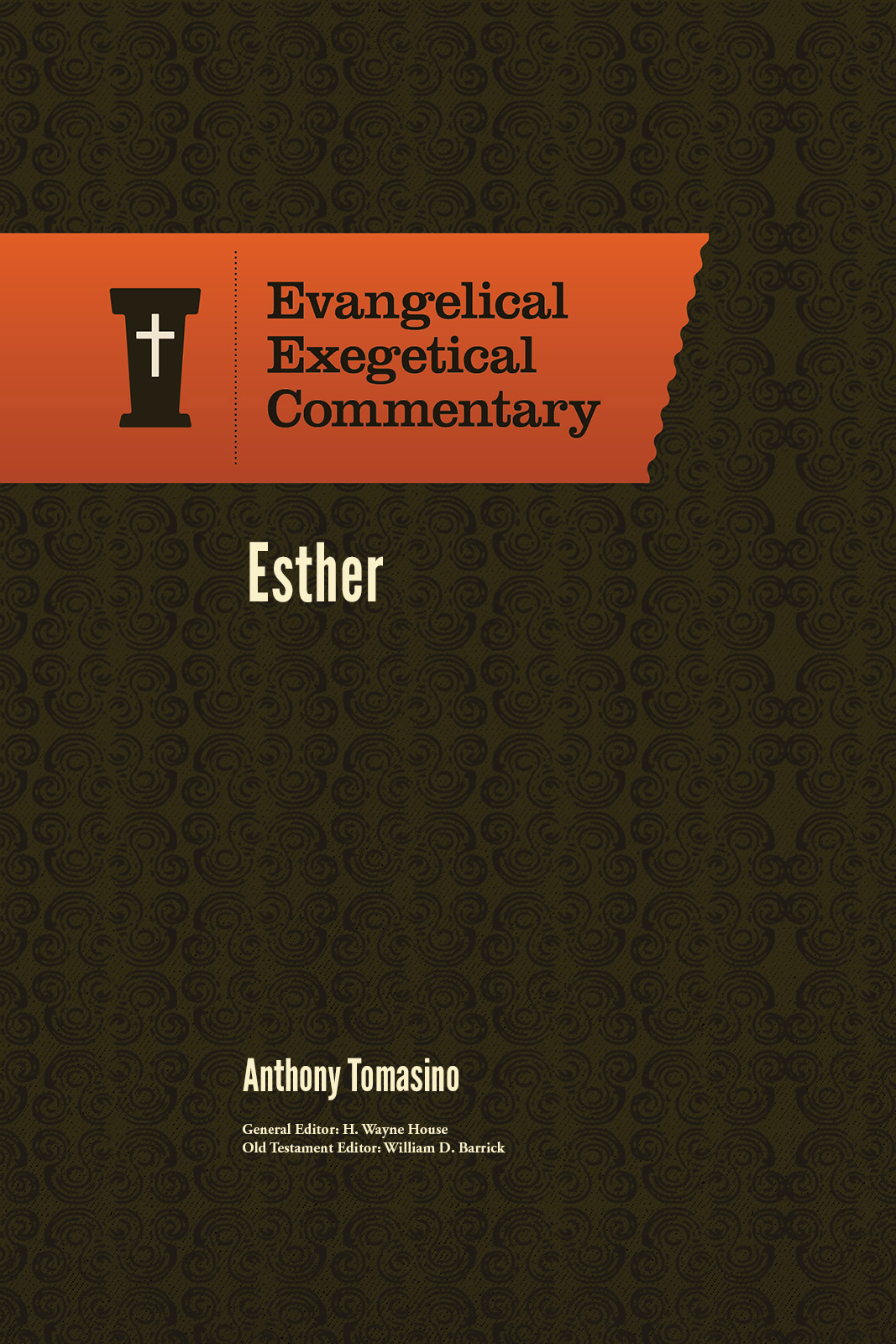 Overview
The story is a familiar one, made popular by Sunday School teachers, novels, and movies: her people threatened with extinction, Queen Esther must summon the courage to approach the Persian King Xerxes in order to save the Jews. But what is the real message of Esther? In this commentary, Anthony Tomasino closely examines the Hebrew text to explore the motifs of feasting, sovereignty, assertiveness, and reversal in the book of Esther. He also explores its connection with the celebration of Purim, the theme of the invincibility of the Jews, and the conspicuous absence of any mention of God.
In the Logos edition of Esther, you get easy access to Scripture texts and to a wealth of other resources in your digital library. Hovering over Scripture references links you instantly to the verse you're looking for, and with Passage Guides, Word Studies, and a wealth of other tools from Logos, you can delve into God's Word like never before.
Evangelical Exegetical Commentary series
The Evangelical Exegetical Commentary series incorporates the latest in critical biblical scholarship, yet each volume is written from a distinctly evangelical perspective. The authors explore the context and meaning of the biblical books while showing the value and truth of the texts in ancient times and today. These commentaries present historical and literary insights for understanding the text within the Bible's larger story and applying it to everyday life.
Learn more about the other titles in this series.
Praise for Esther
Tomasino's treatment of the book of Esther is discerning, judicious, balanced, nuanced and, because of all that, eminently useful to scholar as well as pastor. All readers will find enlightening and informative observations and analysis that will enhance their study. From detailed treatment of the Hebrew text to attention to the theological and devotional implications of the text, there is something here for everyone. This is now my top pick for an evangelical commentary on Esther.
—John H. Walton, Professor of Old Testament, Wheaton College
Anthony Tomasino has provided here an exegetically sound and deeply thoughtful volume on Esther. The series affords him the luxury of moving from the original text to interpretation, then to theological reflection and pastoral application. We all know that the book of Esther is both fascinating and important, but it often gets relegated to relatively brief treatment for a variety of reason. Tomasino is to be congratulated on a wonderful accomplishment. Readers will benefit from this commentary for years to come.
Bill T. Arnold, Paul S. Amos Professor of Old Testament Interpretation, Asbury Theological Seminary
Product Details
Title: Esther: Evangelical Exegetical Commentary (EEC)
Author: Anthony Tomasino
Editors: H. Wayne House, William D. Barrick
Series: Evangelical Exegetical Commentary (EEC)
Publisher: Lexham Press
Publication Date: 2013
Pages: 416
Format: Logos Digital, Hardcover
Trim Size: 6x9
ISBN: 9781577995739
About Anthony Tomasino
Anthony Tomasino is director of the biblical studies program and associate professor of Bible, Old Testament, and Hebrew at Bethel College. He is the author of Written Upon the Heart: The Ten Commandments for Today's Christian and Judaism before Jesus: The Events and Ideas that Shaped the New Testament World.
Reviews
What other people are saying about Esther: Evangelical Exegetical Commentary (EEC).