When Suffering Is Redemptive: Stories of How Anguish and Pain Accomplish God's Mission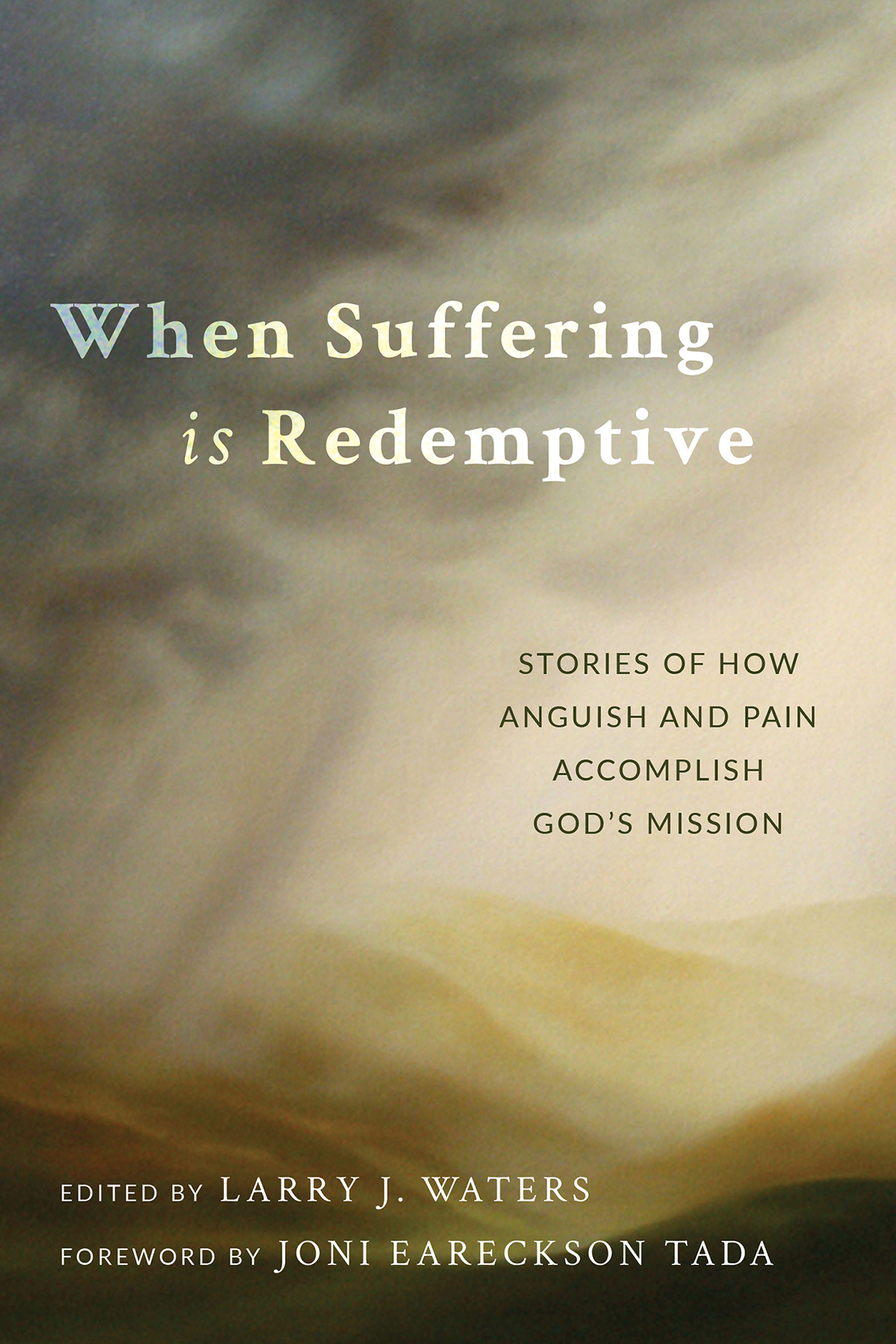 Overview
The eight stories of this book reveal how ordinary Christians have allowed pain not only to mold their character but also to open up new ministry opportunities. Though the stories do not seek to explain the why of suffering, they present creative ways that God redeems suffering both in the life of the individual and in the Christian community.
The authors are transparent with their struggles and honest in their questions, yet they have not lost sight of Christ and His purpose for their lives. Though the natural reaction to suffering is anger, confusion, and feelings of alienation from God, the eventual end is redemption.
This book challenges readers to develop a richer sense of God's sustaining grace in the midst of suffering and confusion, resulting in compassionate ministries with those who are in the trenches of their own pain. Along with the personal stories, this book includes discussion questions and suggested resources at the end of each chapter.
Contents
Foreword by Joni Eareckson Tada
Redeeming the Worst Pain Known to Medical Science: My Suffering and the Mission of God by Larry J. Waters
Redeeming a Life of Paralysis: Broken Wholeness by Mark R. Talbot
Redeeming Chronic Pain: When Surgery Fails by Mark McGinniss
Redeeming Disability: Parenting a Child with Special Needs by Mary Klentzman
Redeeming Trauma: The Trials and Triumphs of Emergency Responders by Steve Calvert
Redeeming the Loss of a Spouse: God's Crucible of Affliction by Rick Rood
Redeeming the Homeless: One Man's Experience and Vision by Wayne Walker
Redeeming a Life after Suicide: The New Normal by Bill Bryan
Product Details
Title: When Suffering Is Redemptive: Stories of How Anguish and Pain Accomplish God's Mission
Editor: Larry J. Waters
Publisher: Lexham Press
Publication Date: 2016
Pages: 168
Format: Logos Digital, Paperback
Trim Size: 6x9
ISBN: 9781683591924
About Larry J. Waters
Larry J. Waters (Ph.D., Dallas Theological Seminary) is Professor of Bible Exposition and Lead Editor of Bibliotheca Sacra, the academic journal for Dallas Theological Seminary. Before joining the faculty of Dallas Seminary he and his wife, Mary, served as missionaries in the Philippines from 1973 to 1999. His worldwide ministry continues, primarily in the Philippines with Biblical Education by Extension World Missions.
Reviews
What other people are saying about When Suffering Is Redemptive: Stories of How Anguish and Pain Accomplish God's Mission.