Truth on Its Head: Unusual Wisdom in the Paradoxes of the Bible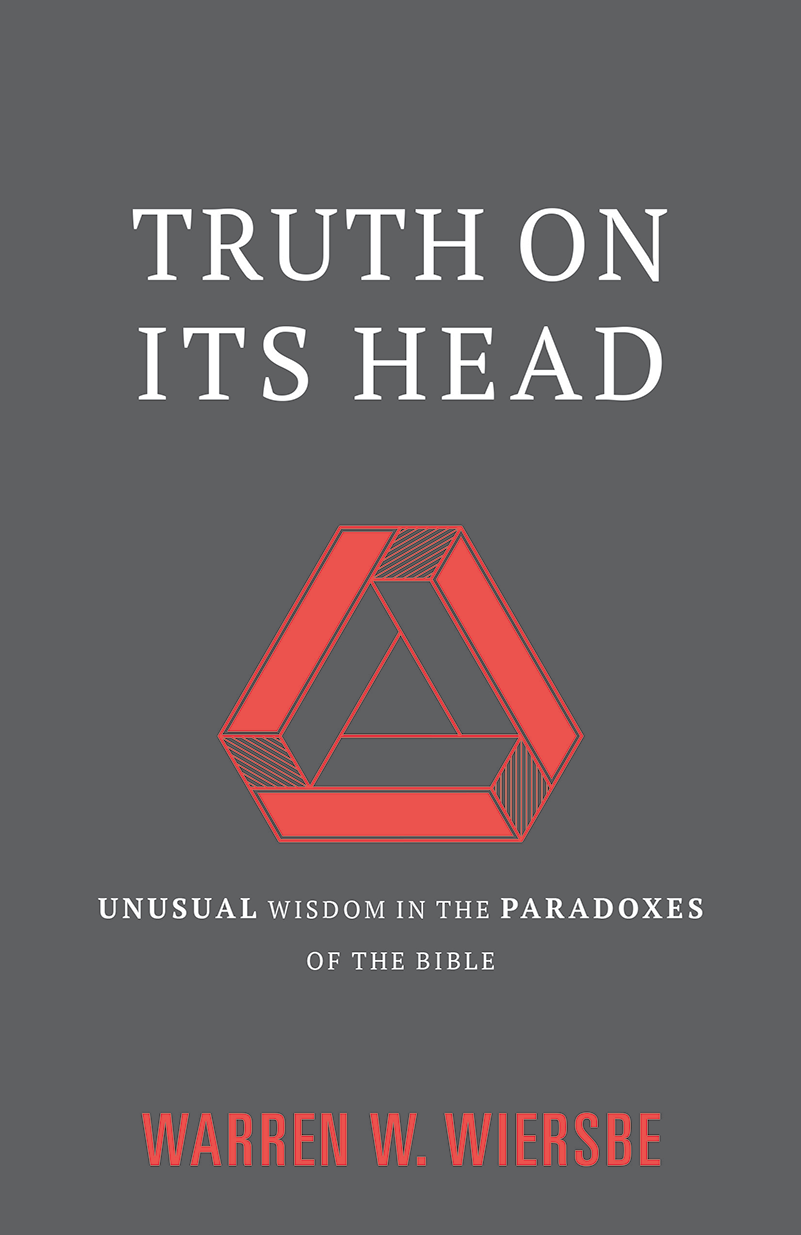 Overview
In Truth on Its Head, well-known author Warren Wiersbe helps Christians navigate skillfully through life. He does so by studying 15 paradoxes of the Bible, showing how they teach us to make sense of the many mysteries of life.
According to British essayist G. K. Chesterton, a paradox is "truth standing on its head to gain attention." Not only does a paradox call attention to itself, but it also provides unusual wisdom. Because we live in an upside-down kingdom, biblical paradoxes explain how something seemingly on its head is actually right-side up.
Contents
Contradiction Becomes Illumination
The Joyful Fear of the Lord
When We Are Weak, We Can Be Strong
The More We Give, the More We Receive
When We Choose to Go Down, God Lifts Us Up
Our Foolishness Leads Us to God's Wisdom
By Standing Still, We Go Forward
We Must Lose Our Life to Save It
When Light Becomes Darkness
Unknown, and Yet Well Known
Sorrowing Yet Always Rejoicing
We Lead Others by Serving Them
Knowing Love That Passes Knowledge
We See the Invisible
Losing What You Never Had
We Are Yoked to Be Free
Product Details
Title: Truth on Its Head: Unusual Wisdom in the Paradoxes of the Bible
Author: Warren W. Wiersbe
Publisher: Lexham Press
Publication Date: 2016
Pages: 152
Format: Logos Digital, Paperback
Trim Size: 5.5x8.5
ISBN: 9781683591764
About Warren W. Wiersbe
Warren W. Wiersbe is a former pastor of three churches, including historic Moody Church in Chicago, radio teacher at Back to the Bible, conference speaker, and a prolific writer of more than 150 books.
Reviews
What other people are saying about Truth on Its Head: Unusual Wisdom in the Paradoxes of the Bible.