enGendered: God's Gift of Gender Difference in Relationship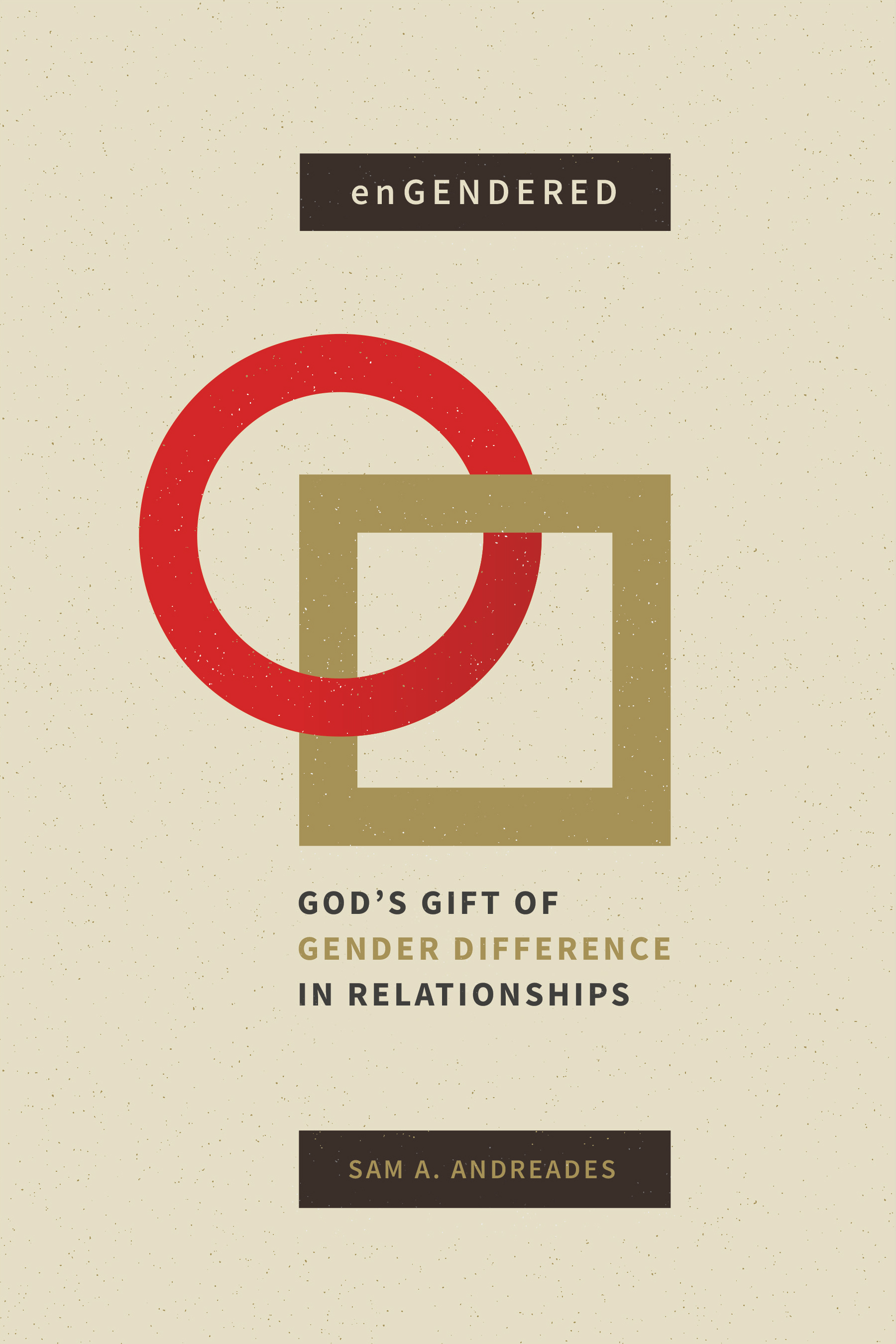 Overview
enGendered celebrates the God-given distinctions between a man and a woman. It concludes that the more distinction is embraced, the closer a man and woman become. Thus gender, rightly understood, is a tool for intimacy. Written in a compassionate tone and winsome style, the volume speaks to Christians who want to know what the Bible says about gender differences and why. This theology of gender is also of value for people who struggle with same-sex attraction but want to follow Christ.
enGendered was selected as as the winner of the 2015 book-of-the-year in the Accessible Theology cateogry by World Magazine.
Contents
Introduction: Prohibitions Are Not Enough
Part 1: The Way through the Thicket: Who We Are and Where Relationships Come From

We Have Lost the Trail of Relational Love
The God of Closeness Has Shown Himself
Gender Is Hard to Talk About for Good Reason
They Are Equal in Power and Glory
Gender Matters in Relationship
Sex Differences Form the Platform of God's Gift

Part 2: The Trail Markers: Embracing Asymmetry for the Other

The Grand Asymmetries of Gender Give Us Specialies
The Asymmetry of Origin: The Man of the Solid Ground and the Woman of the Resting Rib
The Asymmetry of Order (Part 1): The Firstborn
The Asymmetry of Order (Part 2): The Promoter
The Asymmetry of Intent: The Commissioned and the Empowerer
Gender Specialties: Banishing Independence
Culture: The Clothes of Gender

Part 3: The Inner Wood: The Dynamics of Getting Close

The Purpose of the Genders: A Gift to Foster Intimacy
Deeper Still: Dynamics of Intergendered Intimacy
Sex: Respecting the Platform of Distinction
Continuum of Closeness: When Gender Does and Doesn't Matter
The Immense Invitation
Product Details
Title: enGendered: God's Gift of Gender Difference in Relationship
Author: Sam A. Andreades
Publisher: Lexham Press
Publication Date: 2015
Pages: 256
Format: Logos Digital, Paperback
Trim Size: 6x9
ISBN: 9781683591887
About Sam A. Andreades
Sam A. Andreades was senior pastor of Faith Reformed Presbyterian Church in Quarryville, Pennsylvania from 2014 to 2018. Before that, he was a pastor for ten and a half years in Greenwich Village, New York City, and is the founder of Higher Ground (originally called G.A.M.E.: Gender Affirming Ministry Endeavor), a New York City ministry of Christian discipleship serving those with unwanted same-sex attractions. He is a graduate of Yale University (B.S., geology and geophysics), Reformed Theological Seminary (M.Div., pastoral ministry), New York University (M.S., artificial intelligence), and Covenant Theological Seminary (D.Min., urban mission and ministry) where he wrote his dissertation on gender distinction in marriage. Sam married his wife, Mary K., in 1990 and they have four children together—Thaddaeus, Jeremy, Veronica, and Enoch.
Reviews
What other people are saying about enGendered: God's Gift of Gender Difference in Relationship.