Osborne New Testament Commentaries
The Osborne New Testament Commentaries interpret Scripture verse by verse, bridging the gap between scholarship and the Church. This set of commentaries is for people seeking a straightforward explanation of the text in its context, avoiding either oversimplification or technical complexity. Grant R. Osborne brings out the riches of the New Testament, making each book accessible for pastors and all who consider themselves students of Scripture.
"With this new series, readers will have before them what we—his students—experienced in all of Professor Osborne's classes: patient regard for every word in the text, exegetical finesse, a preference for an eclectic resolution to the options facing the interpreter, a sensitivity to theological questions, and most of all a reverence for God's word."
"The Osborne New Testament Commentaries draw from the deep well of a lifetime of serious study and teaching. They present significant interpretive insights in a highly accessible, spiritually nurturing format. This is a tremendous resource that will serve a new generation of Bible readers well for years to come. Highly recommended!"
---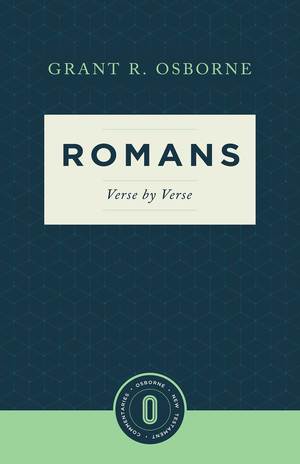 Romans Verse by Verse
In Romans Verse by Verse, Grant R. Osborne unpacks what this towering letter means for us today. Familiar with scholarly discussions yet committed to making Romans intelligible to the lay reader, Osborne skillfully explains what it meant for its original audience and how it applies to us today.
Learn more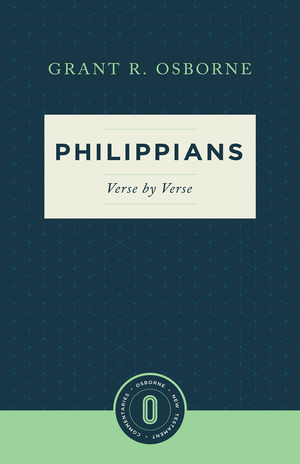 Philippians Verse by Verse
In Philippians Verse by Verse, Grant R. Osborne gets inside this letter to show readers Paul's close partnership with the Philippian church. These believers were always willing to help Paul when he was in a tight spot, and his relationship with them brought him great encouragement even in the midst of being persecuted for the sake of the gospel. Osborne helps readers to learn about the Philippians' service and Paul's gratitude so that we too can maintain joy in the direst of circumstances.
Learn more
Other Books in the Series