Osborne New Testament Commentaries
The Osborne New Testament Commentaries interpret Scripture verse by verse, bridging the gap between scholarship and the Church. This set of commentaries is for people seeking a straightforward explanation of the text in its context, avoiding either oversimplification or technical complexity. Grant R. Osborne brings out the riches of the New Testament, making each book accessible for pastors and all who consider themselves students of Scripture.
"With this new series, readers will have before them what we—his students—experienced in all of Professor Osborne's classes: patient regard for every word in the text, exegetical finesse, a preference for an eclectic resolution to the options facing the interpreter, a sensitivity to theological questions, and most of all a reverence for God's word."
"The Osborne New Testament Commentaries draw from the deep well of a lifetime of serious study and teaching. They present significant interpretive insights in a highly accessible, spiritually nurturing format. This is a tremendous resource that will serve a new generation of Bible readers well for years to come. Highly recommended!"
---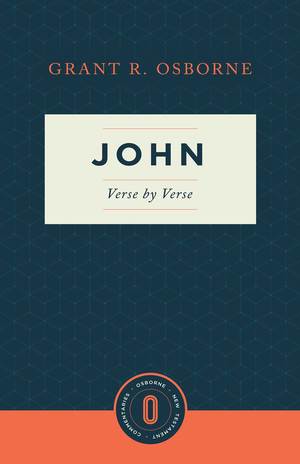 John Verse by Verse
In John Verse by Verse, respected New Testament scholar Grant R. Osborne invites the reader to become caught up in the dramatic masterpiece of the Fourth Gospel. He writes, "If I were teaching a course in college or seminary on creative writing, John's Gospel would be set alongside Shakespeare as models of brilliant characterization and plot." It is perhaps Osborne's favorite book of the Bible, and enthusiasm for it shines on every page.
Learn more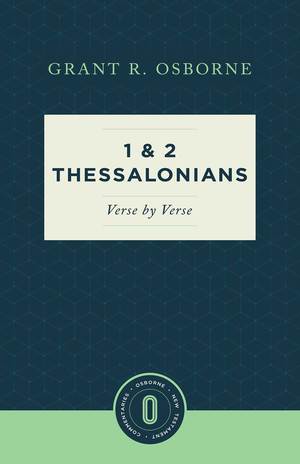 1 & 2 Thessalonians Verse by Verse
In 1 & 2 Thessalonians Verse by Verse, Grant R. Osborne shows readers that in a culture demanding that everyone participate in the worship of the Roman Empire's gods, the Thessalonians desperately needed resources that would help them withstand the pressure to conform. These letters provide us with a thrilling example of affection among believers in extremely hard times and help us see how that affection can make severe trials bearable.
Learn more