Fruitful
Uniting Scholarship and Faith
When we set out to create the Lexham Bible Dictionary in 2010, our primary goal was to develop the resource we always wanted—an accessible dictionary that promoted biblical interaction. This is a key tenet of the project: to learn from and wrestle with the full breadth of biblical scholarship, while standing in the rich tradition of the faith. We believe that a resource uniting scholarship and faith makes God's Word more approachable and more understandable—all for the sake of Christ's gospel reaching more people.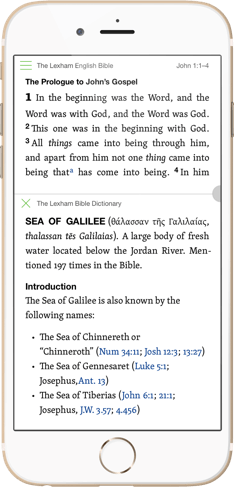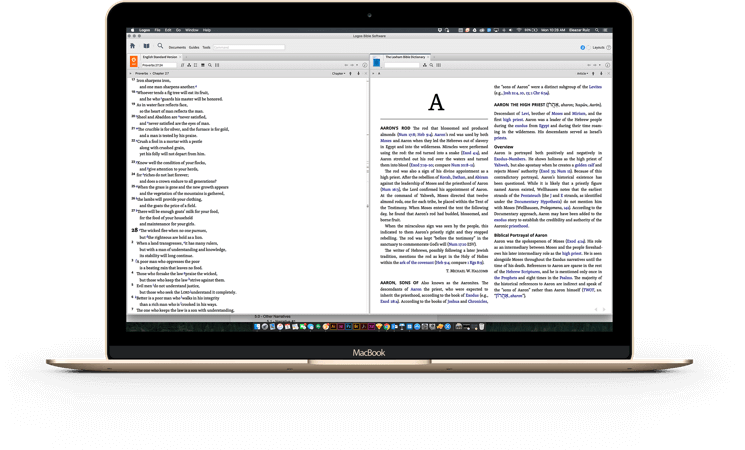 The databases that power Logos Bible Software gave us exhaustive coverage of the Bible while providing clear answers to crucial questions. Engaging with the best and most recent scholarship allowed us to present a critical, unbiased approach to each entry while being committed to the authority of the Bible.
We also wanted to craft a Bible dictionary for the entire church. We had to consider a broad audience: the pastor, the scholar, and the curious explorer. Entries always start by laying a foundation for new knowledge, while links to Scripture references, related topics, and background material make navigation easy. Academic-level content is written to be accessible for anyone, helping readers interact with the biblical text no matter what level of understanding they have when they start. With the Lexham Bible Dictionary, there will always be something new to discover.
"The Lexham Bible Dictionary is an amazing accomplishment! Inclusive in depth and breadth, balanced in judgment, eclectic in method and orientation, bibliographically rich ... and solid, solid content. This will be a useful and go-to dictionary for a generation."
"The Lexham Bible Dictionary is an innovative and comprehensive guide to the Bible and related topics in biblical studies written by some of the field's foremost scholars. Its consistent format, excellent content, links to related articles, and extensive bibliography make it an essential resource for students, pastors, and anyone wishing a thorough and reliable introduction to biblical studies."