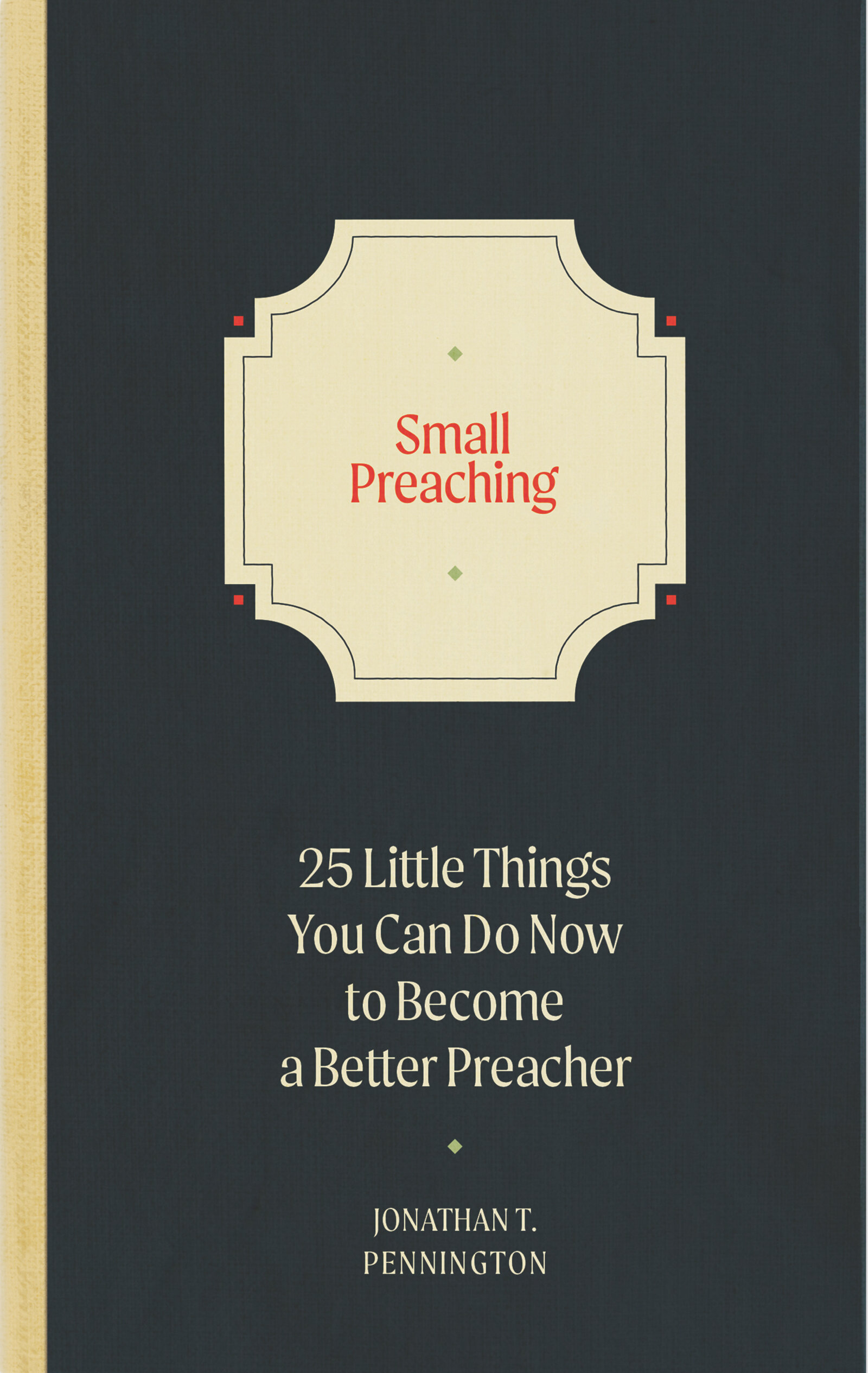 Small Habits.
Big Impact.
25 Little Things You Can Do Now to Make You a Better Preacher
Is bigger always better? It's not often that we hear the virtues of the small. Our culture teaches that bigger is better—and that includes church ministry and preaching, too. But what if rather than swinging for the fences, preachers focused on improving their sermons through small habits, practices, and exercises? What if smaller is better?
In a world where "small" isn't always celebrated, Jonathan T. Pennington provides Small Preaching, a short book of simple tips that can have revolutionary effects over time. Pennington offers preachers 25 words of wisdom that will help shape their preaching for the better.
Order now
---
"Small Preaching may be small in size and length, but not in the practical wisdom of which all pastors desire and need. I commend it to every pastor."
"In this delightful little book, Jonathan Pennington proves himself at home in the library and the pulpit."
"This book beautifully combines the renowned exegetical and hermeneutical skills of an eminent New Testament scholar with the heart and passion of a shepherd who loves God's flock."
"This book will help preachers who are just starting to hone their skills and seasoned ministers alike."
---