Learning Biblical Hebrew
Reading for Comprehension: An Introductory Grammar
What's the best way to learn a new language? By approaching it not as a series of facts to memorize but as something alive, with a personality you can get to know and tendencies you can begin to predict. Designed for long-term retention, Learning Biblical Hebrew focuses on helping students understand how the language works and providing a solid grounding in Hebrew through extensive reading in the biblical text.
Order Now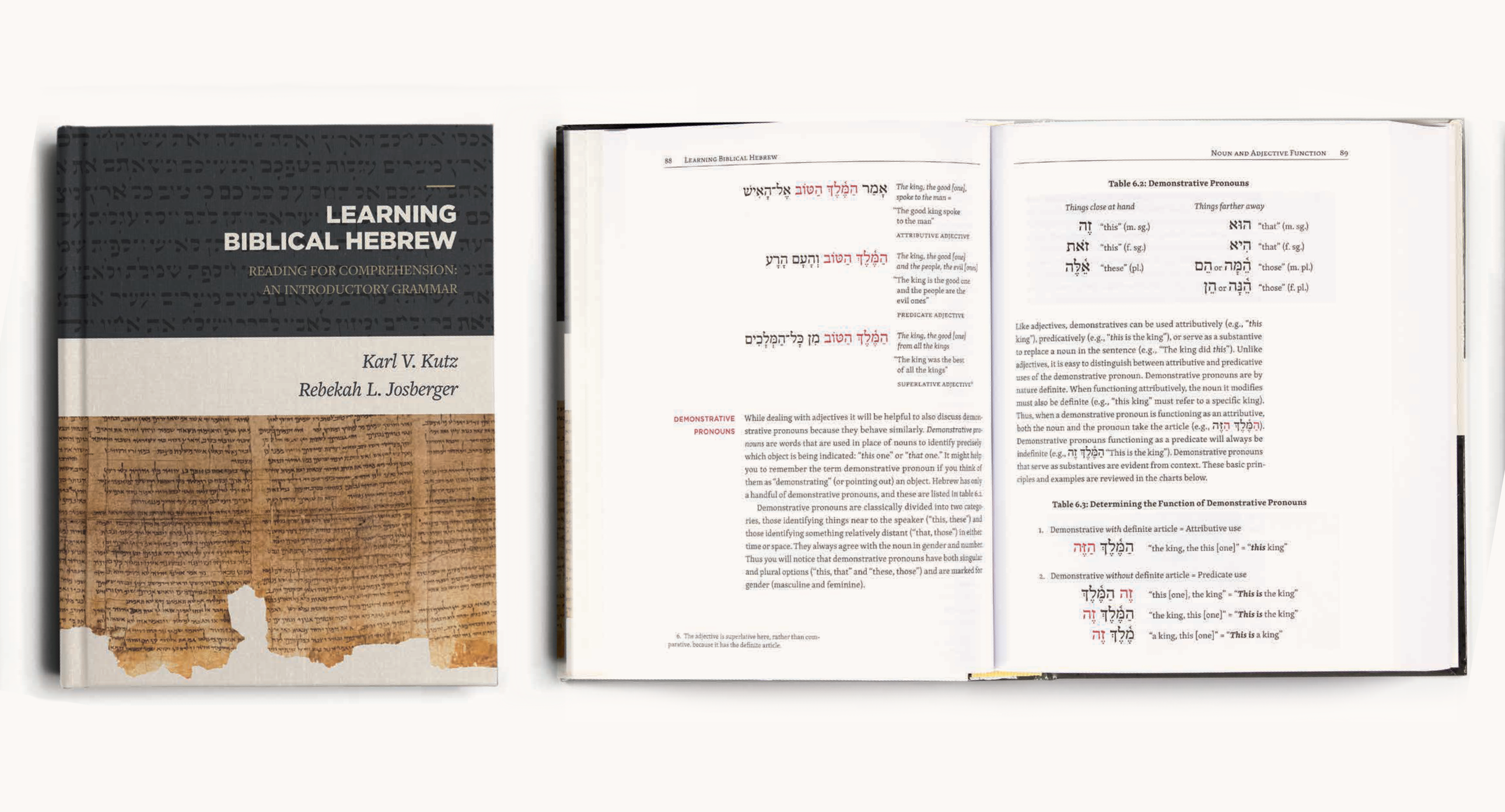 ---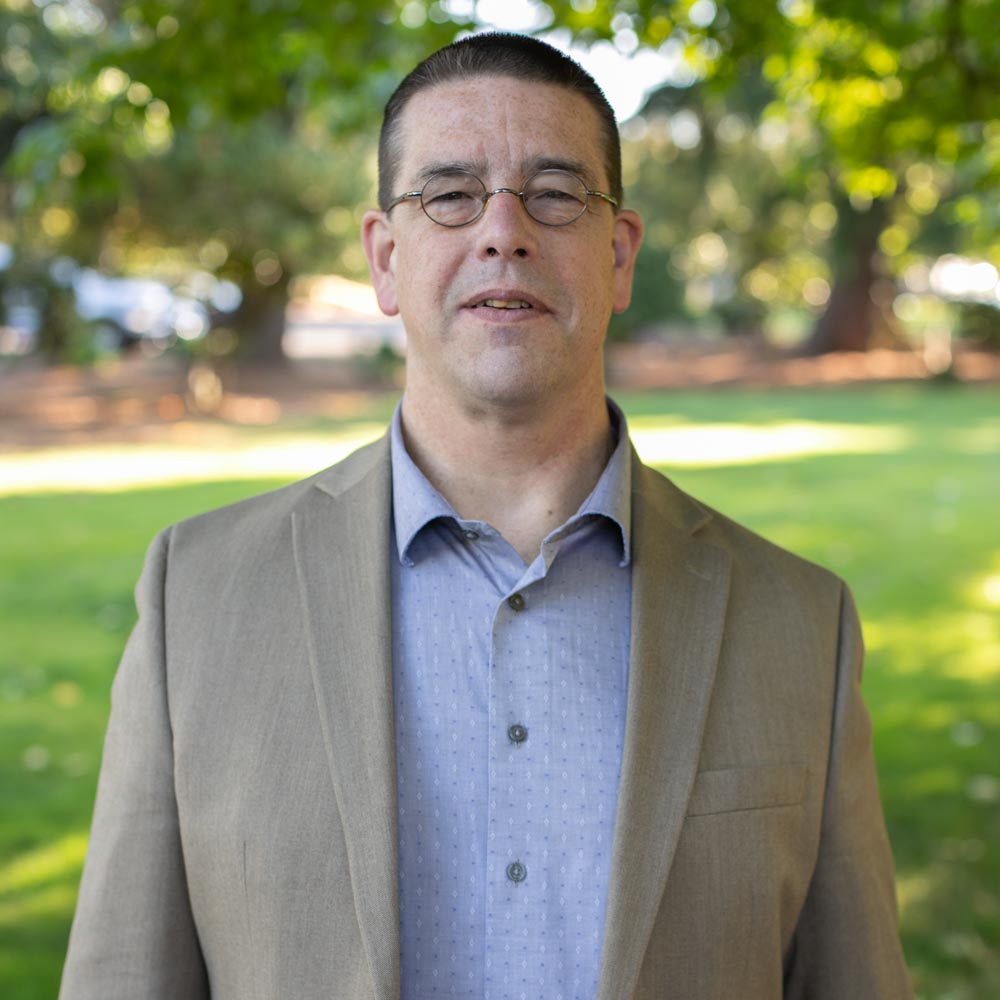 Karl V. Kutz is professor of Biblical Languages and Bible and Chair of the Biblical Languages Department at Multnomah Biblical Seminary in Portland, OR
Karl V. Kutz
Karl received his masters and doctoral degrees in Hebrew and Semitic Studies at the University of Wisconsin-Madison under the direction of Professor Michael V. Fox.
For over two decades, his teaching and mentoring of students in the language and literature of the Hebrew Bible at Multnomah University has cultivated students' passion for the biblical text, shaped and transformed their lives, and led to the establishment of an outstanding program for the study of the Hebrew Bible.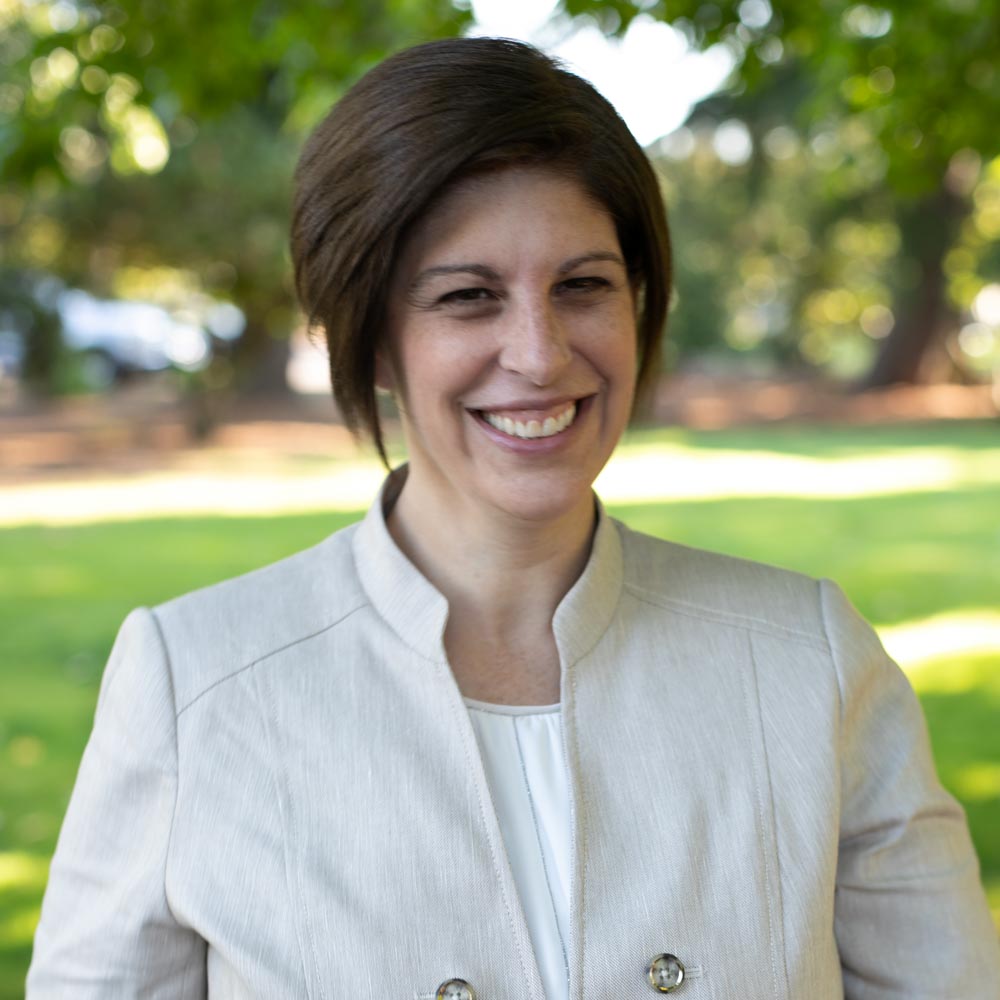 Rebekah L. Josberger is professor of Hebrew and Old Testament and Program Chair for the Master of Arts in Biblical Studies at Multnomah Biblical Seminary in Portland, OR.
Rebekah L. Josberger
Rebekah ("Becky") is a proud "Blockhead" (student of Dr. Daniel Block) with a passion for Old Testament studies and biblical languages, particularly Hebrew.
Since coming to Multnomah University in 2009, her efforts have been focused on developing a solid Hebrew program that enables and encourages students to learn Hebrew well enough to use it for personal growth and ministry long after they leave seminary. She also teaches Old Testament with a focus on biblical theology and continues research related to Torah and its role as a witness/example of the character of God.