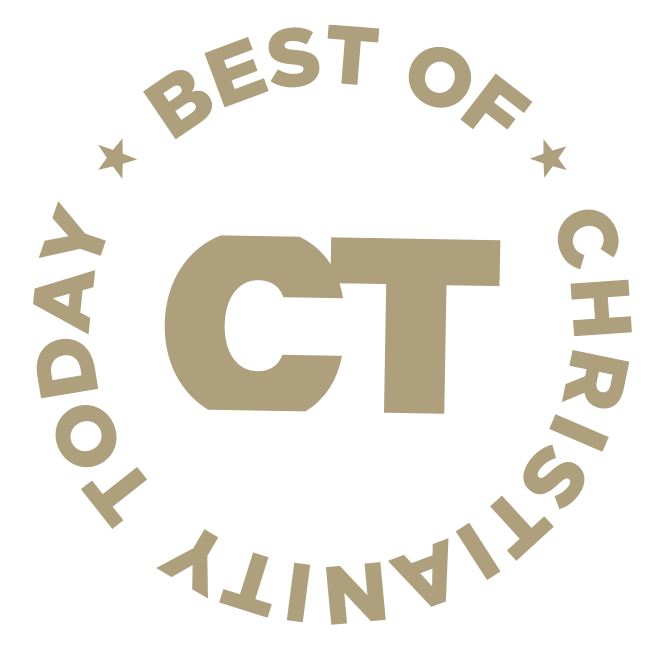 The Best of Christianity Today
The Best of Christianity Today is a new series, featuring the most enduring articles from decades of Christianity Today written by the most respected voices in modern evangelicalism. Lexham Press is proud to partner with Christianity Today to bring these treasures of evangelicalism's heritage to readers today.
A New Publishing Partnership
Since 1956, Christianity Today has been the voice of evangelicalism in America—a bellwether of theology, politics, and culture for evangelicals. Some of the most influential and respected modern evangelical leaders have written for Christianity Today, shaping the minds and hearts of millions of Christians for more than half a century.

Over the next three years, Lexham Press will publish a number of titles compiling essays from Carl F. H. Henry, John Stott, Eugene Peterson, and more and covering topics from the basic doctrines of the faith to the intersection of Christianity and politics.
---
Pointing to the Pasturelands
Reflections on Evangelicalism, Doctrine, & Culture
Anglican theologian J. I. Packer was one of the most widely respected Christian writers of the twentieth century. He was known for profound theological writing that was always lively and worshipful. Pointing to the Pasturelands recovers several decades of Packer's contributions to the pages of Christianity Today. This includes his editorial columns, longer articles, and brief answers to readers' theology questions. The book concludes with a profile of Packer from Mark A. Noll. Enjoy timeless insights from a man whose life was devoted to knowing God and making him known.
Learn more
"Some writers find it difficult to be boring; Jim Packer was one of them. I read every one of these pieces when they first appeared; I am grateful beyond words that this new format allows me to read them again."
"At once both a commentary on the times and explications of the faith, these shorter pieces are delightful, devotional gems."
Suffering & Glory
Meditations for Holy Week and Easter
Suffering & Glory recovers some of the best Holy Week and Easter articles from half a century of Christianity Today. Guiding readers from Palm Sunday to Pentecost and including contributions from Tish Harrison Warren, J. I. Packer, Nancy Guthrie, and Eugene Peterson, Suffering & Glory will remind readers of the beauty of Christ's death and resurrection.
Learn more
"The Eastertide season has been celebrated by Christians across history in every tribe, nation, and tongue. I am thankful for this collection of essays celebrating the diverse voices that make up a symphony of Easter reflections from the church."
"From calls to live out the implications of the Resurrection in our daily lives to reminders of the implausibility of the skeptics' favorite tropes, this collection makes for a wonderful resource for the believer's Easter contemplations."
A Light Has Dawned
Meditations on Advent and Christmas
A Light Has Dawned recovers the best Advent and Christmas articles from half a century of Christianity Today. Guiding the reader through Advent, Christmas, and the climax of Epiphany and including contributions by Billy Graham, Tim Keller, Elisabeth Elliot, Ruth Bell Graham, Eugene Peterson, and more. A Light Has Dawned will inspire readers with the wonder of Advent and Christmas.
"A one-of-a-kind book that excels in every possible way."
Learn more
Other Books in the Series