1, 2, & 3 John: Evangelical Exegetical Commentary (EEC)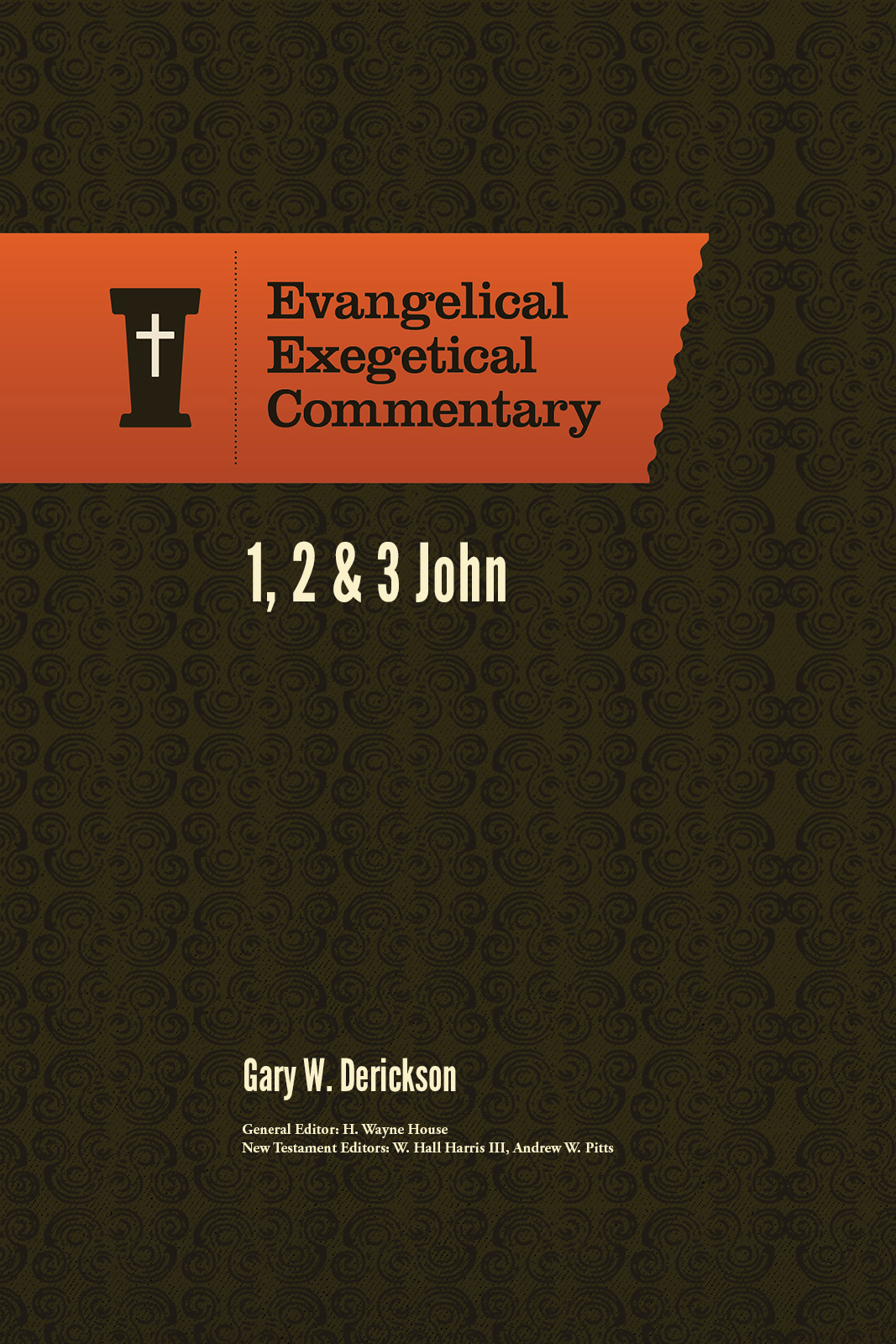 In 1, 2, & 3 John, Gary Derickson explores how John communicates his pastoral concerns in his three epistles. Interacting with the most recent scholarship, Derickson focuses on John's message and concerns rather than following the common theory of a Johannine school and secessionist polemic. He distinguishes pastoral and polemical elements within John's message and recognizes John's own assessment of his readers' faith. By encouraging his readers to express God's love through active involvement in one another's lives, John shows that he is concerned not with how we possess eternal life but with how we express it as we relate to God.
In the Logos edition of 1, 2, & 3 John, you get easy access to Scripture texts and to a wealth of other resources in your digital library. Hovering over Scripture references links you instantly to the verse you're looking for, and with Passage Guides, Word Studies, and a wealth of other tools from Logos, you can delve into God's Word like never before!
Evangelical Exegetical Commentary series
The Evangelical Exegetical Commentary series incorporates the latest in critical biblical scholarship, yet each volume is written from a distinctly evangelical perspective. The authors explore the context and meaning of the biblical books while showing the value and truth of the texts in ancient times and today. These commentaries present historical and literary insights for understanding the text within the Bible's larger story and applying it to everyday life.
Learn more about the other titles in this series.
Praise for 1, 2, & 3 John
Dr. Gary Derickson's volume in the Evangelical Exegetical Commentary on 1–3 John is first rate analysis and synthesis of one of the most important collections of writings in the New Testament. Derickson provides evidence and evaluation of all exegetical and theological options while interacting with the latest scholarly literature. The layout and structure of the commentary is unique and extremely helpful to both pastor and student. This is an important and essential work.
—Fred Clay, PhD, Associate Professor of Theology, Phoenix Seminary
Gary Derickson's commentary on the Letters of John sets a very high standard and is notable for its thoroughness, careful exegesis, in-depth knowledge of the scholarly literature, and warm-hearted commitment to the gospel of Christ. It deserves to be warmly received and widely used.
—Colin Kruse, PhD, Senior Lecturer in New Testament, Melbourne School of Theology
Product Details
Title: 1, 2, & 3 John: Evangelical Exegetical Commentary (EEC)
Author: Gary Derickson
Editors: H. Wayne House, W. Hall Harris, and Andrew W. Pitts
Series: Evangelical Exegetical Commentary (EEC)
Publisher: Lexham Press
Publication Date: 2012
Page Count: 800
Format: Logos Digital, Hardcover
Trim Size: 6x9
ISBN: 9781577995753
About Gary Derickson
Gary Derickson is ministry division chair at Corban University. He has published articles in Bibliotheca Sacra, ETS Studies Series, The Master's Seminary Journal, and The Journal of the Grace Evangelical Society. He contributed to The Nelson's Complete Study Bible and is co-author of The Disciplemaker: What Matters Most to Jesus.
Reviews
What other people are saying about 1, 2, & 3 John: Evangelical Exegetical Commentary (EEC).