Milestones of the Master: Crucial Events in the Life of Jesus and Why They Matter So Much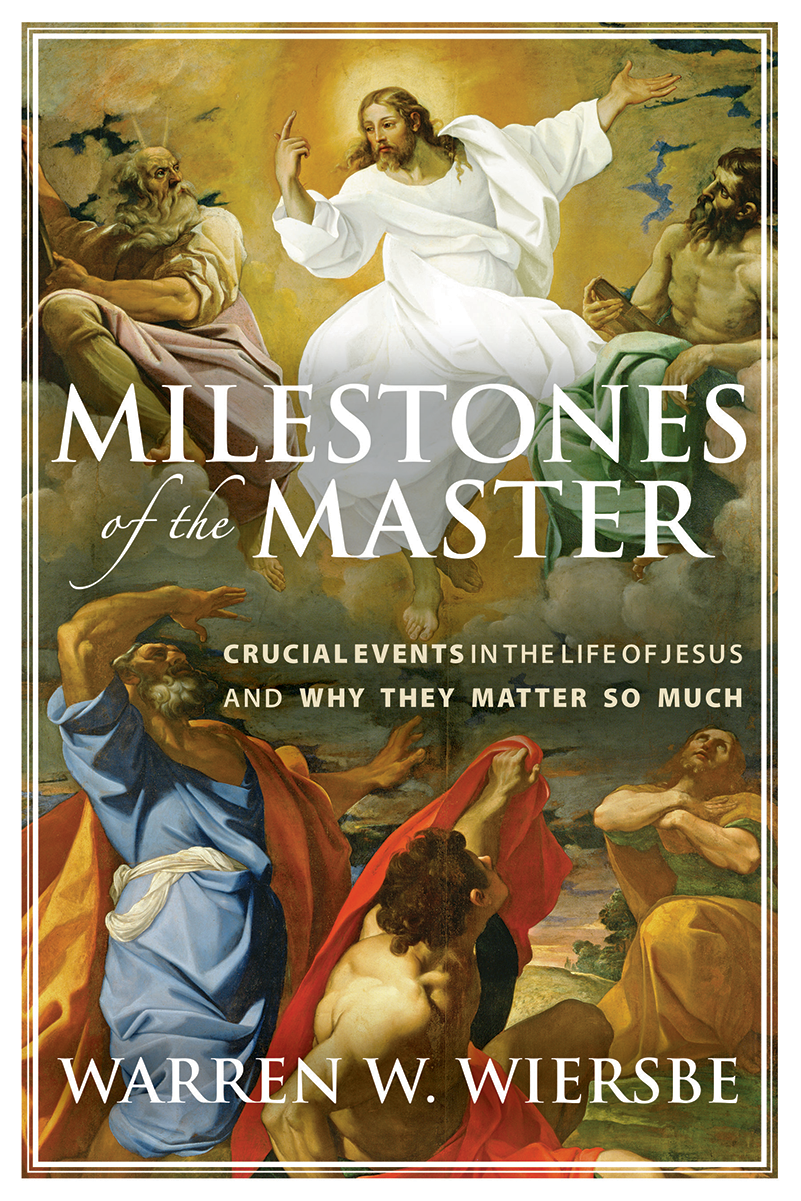 Overview
Learn what a great savior Jesus is—and the difference he can make in your life.
Why did Jesus come to earth? And what is the significance of the key events of the most important person who ever lived? Do they affect us today?
Milestones of the Master provides satisfying answers to these basic questions, and it demonstrates the Jesus is indeed God's best solution to man's deepest needs. The books does so by examining twelve critical events in the life of Jesus, such as His birth, temptation, transfiguration, crucifixion, resurrection, ascension, and pouring out of His Spirit.
A beloved and gifted Bible teacher, Warren Wiersbe not only explains the meaning of each event in God's redemptive plan, but he goes one step further to show the personal significance of each event. His study has the happy result of exalting Christ and applying His work of grace and guidance to needy sinners.
Contents
Introduction
The Incarnation and Birth of Jesus
The Boy Jesus in the Temple
The Baptism of Jesus
The Temptation of Jesus
The Transfiguration of Jesus
The Triumphal Entry of Jesus
The Arrest of Jesus in the Garden
The Trial and Rejection of Jesus
The Crucifixion of Jesus
The Resurrection of Jesus
The Ascension of Jesus to Heaven
The Sending of the Holy Spirit
Product Details
Title: Milestones of the Master: Crucial Events in the Life of Jesus and Why They Matter So Much
Author: Warren W. Wiersbe
Publisher: Lexham Press
Publication Date: 2015
Pages: 160
Format: Logos Digital, Paperback
Trim Size: 5.5x8.5
ISBN: 9781683591788
About Warren W. Wiersbe
Warren W. Wiersbe is a former pastor of three churches, including historic Moody Church in Chicago, radio teacher at Back to the Bible, conference speaker, and a prolific writer of more than 150 books.
Reviews
What other people are saying about Milestones of the Master: Crucial Events in the Life of Jesus and Why They Matter So Much.