Magazines
Lexham Press publishes two print magazines: Bible Study Magazine unites biblical scholarship with practical guidance for digging into God's word; Didaktikos: Journal of Theological Education provides a forum for theology and Bible professors—particularly those who teach in service to the church.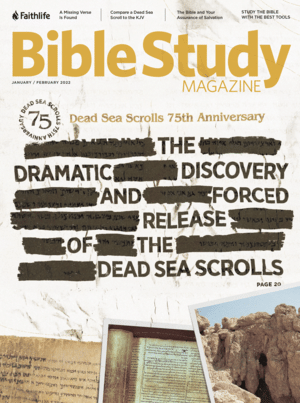 Bible Study Magazine
Get Into the Word
In every issue, you'll get sound advice and enriching insights from pastors and scholars who have spent a lifetime applying the Bible to their lives and teaching others how to do the same. Read pastor profiles, author interviews, and stories of individuals whose engagement with Scripture has shaped their thinking and defined their ministries. Bible Study Magazine reveals the impact of God's Word on their lives and the power of Scripture in yours.
Current Issue
Subscribe now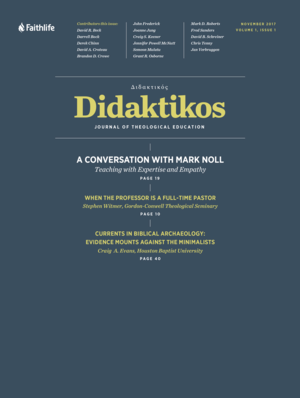 Didaktikos
Journal of Theological Education
Didaktikos is a journal written by professors, for professors, who teach in biblical, theological, and related disciplines and who help train pastors and other ministry leaders. The journal provides a forum for encouraging and supporting professors in their academic calling and personal ministries. Articles address trends in contemporary scholarship, pedagogy (classroom and online), career development, faculty matters and ethics, and ministry-related issues.
Learn more